Listen to a new episode every week!
Speaking to the smartest tech innovators on earth for you!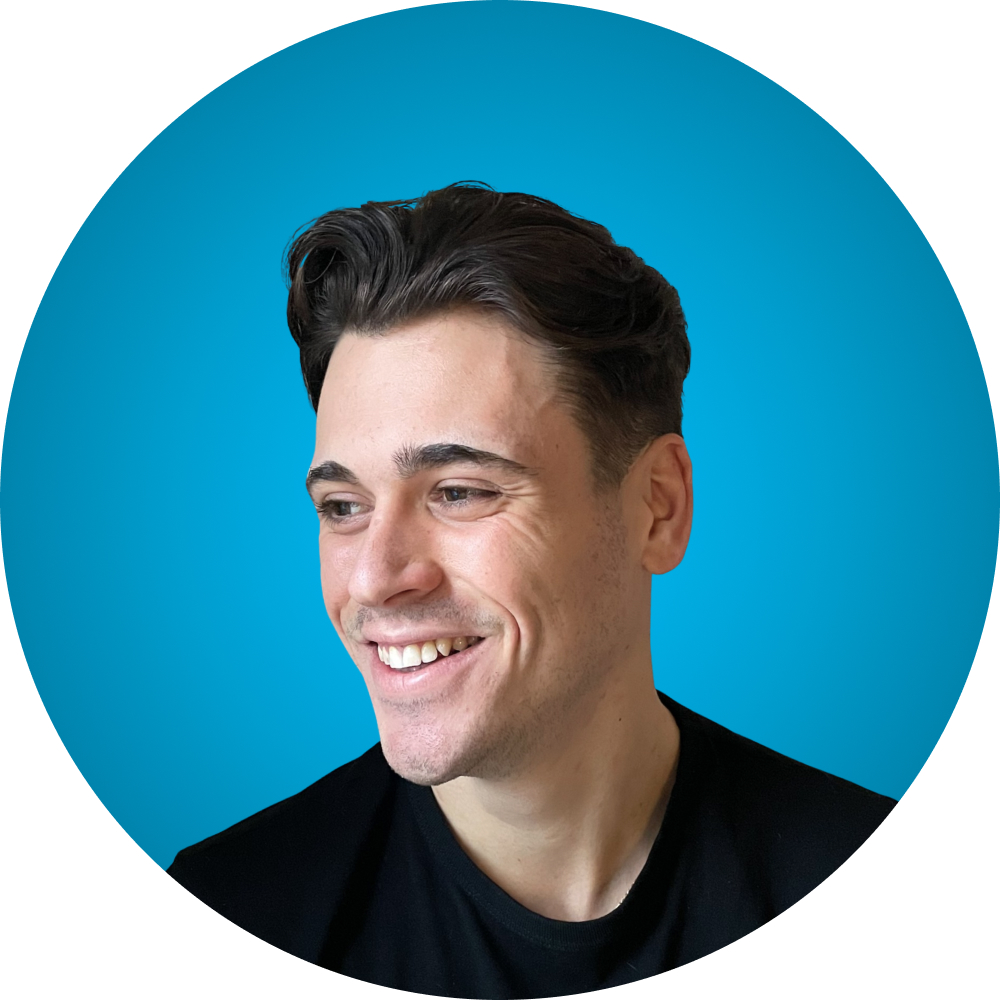 About Alessio
I am a UX Designer in my mid 20's, who has been travelling the world while working remotely
Starting out wasn't easy, and after months of studies, reading books and networking, I landed my first role in UX and decided to open a podcast so I could grow my network and keep learning.
Since my first role, I have been handling my career triumphantly, learning from the smartest people in the field, and giving that knowledge back to my audience. While I have been inspiring thousands of designers through my podcast, I had the privilege to assist new UX Designers in landing their first job and see them break into the field.
My goal is to help you realize your dream of working in tech! Let's get you a job now!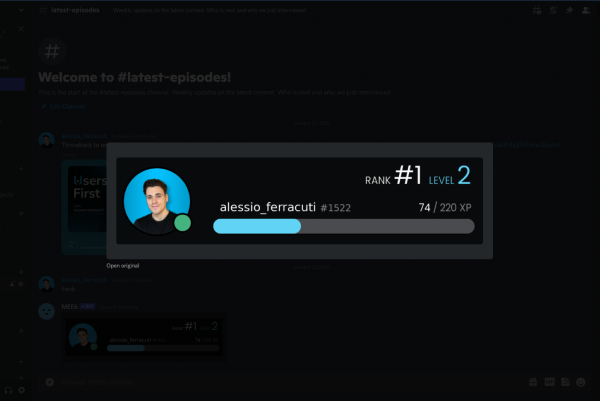 Our free Discord community!
👨🏼‍🎓 Show your projects and receive feedback
💵 Find UX job opportunities suitable for you
🌍 Build a Network of other ambitious designers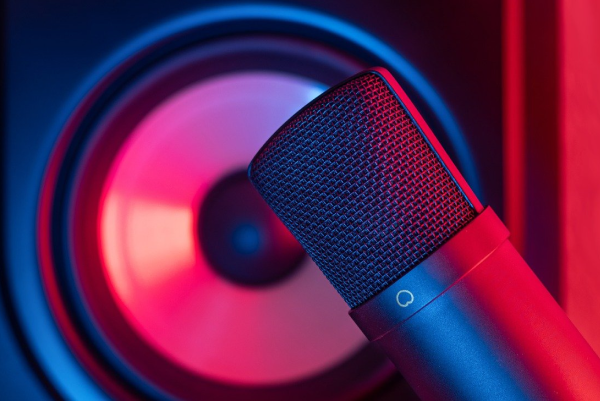 What the podcast teaches
📖 How to transition career to Product/UX/UI
💰 All steps to land a dream role in UX
🧠 Become a confident designer in a Lean space
First time here?
Never listened to my podcast before? Get started with these episodes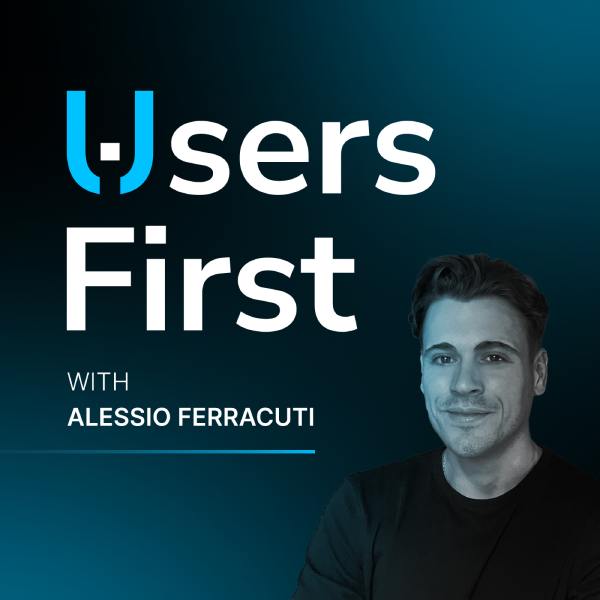 How to nail a UX interview at Linkedin
Kristine Yuen, Senior Design Manager at Linkedin, takes us through the interview steps at Linkedin and shares how you can successfully overcome their design challenges.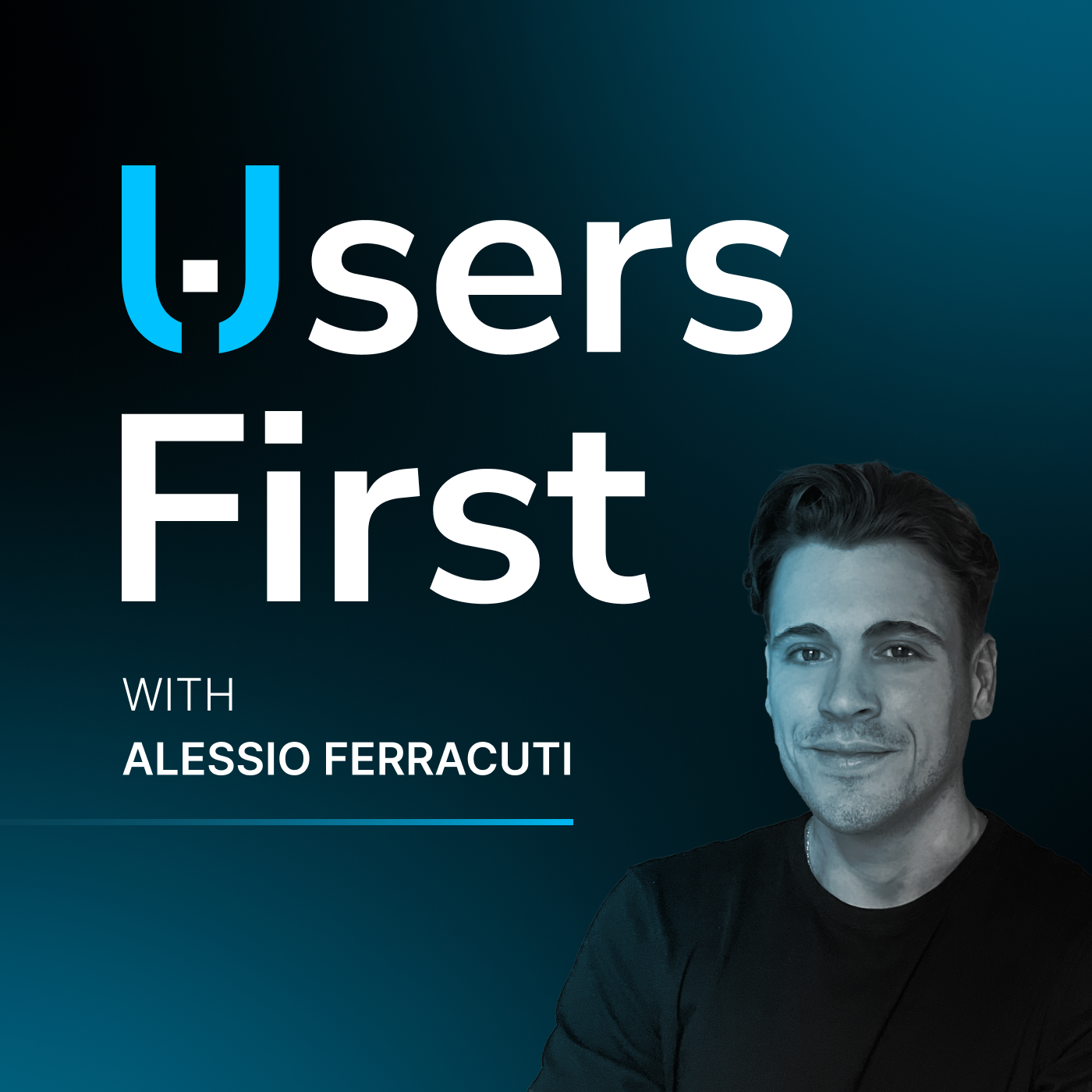 How to land your first UX role with recruiters help
Asking Joe Cahill, a product design manager with over 20 years of experience, how you can successfully land your first UX role with the help of recruiters in 2022.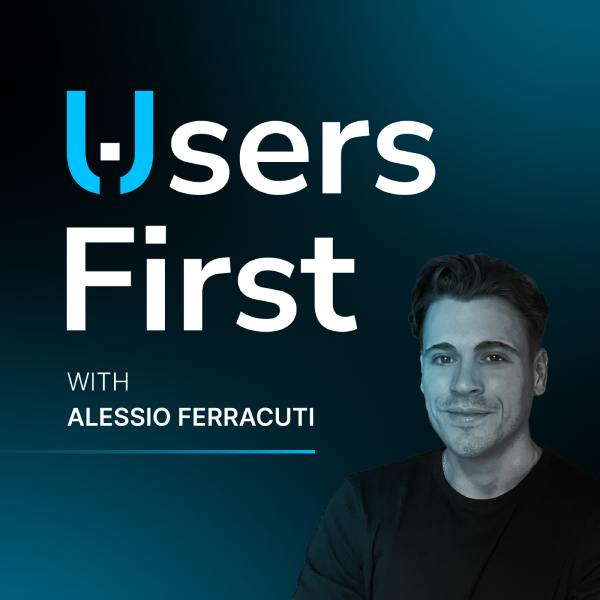 How to start learning UX
Jered Odegard, career mentor, leadership coach (CPCC, ACC) and former Head of Product Design at RedFin and Expedia, comes to the show to talk about ways that you can learn UX in 2022.
What UXers say of the "Users First" podcast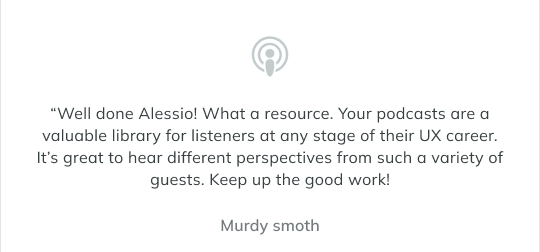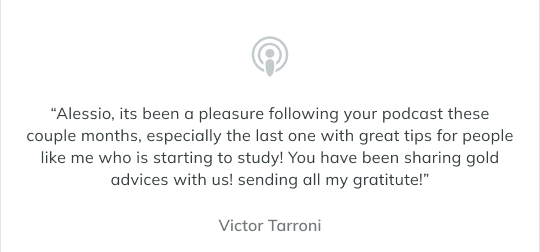 Help me reach these goals and I'll reward you! 🙏🏼
First 20 Apple Podcast reviewers
Help the podcast increase its reputation so I can help more Designers like you. If you leave me an honest review, I will contact you and send you a special gift from Users First.
First 50 Discord members
The Discord channel is a new feature we just launched for designers to learn UX through quizzes. Be one of the first 50 members and I will you will receive our official sticker!